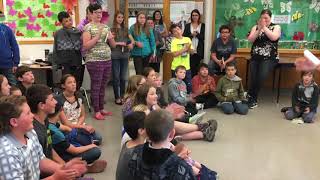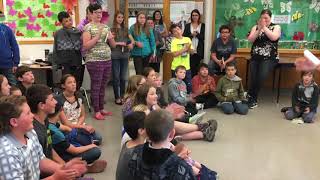 New Myrnam School Wins Their Second #APlusForEnergy Grant!!!
We are very excited to announce that New Myrnam School has received their second straight #APlusForEnergy grant for $5000!! Next year's project will involve all of our students in grades 4 - 12, and they will be studying different forms of renewable energy, including solar power, wind power and biofuel. Depending on each grade's science and math curriculum, students will be split into teams, and each team will study one of the above-mentioned types of renewable energy. Studen
Spring Greenhouse Sale!!!
New Myrnam School's Horticulture Program says... Thank You! The Spring Greenhouse Sale that was held on Friday May 11th was a huge success! We truly appreciate everyone for coming and supporting our program through the many purchases straight from our greenhouse! *Sales totaled approximately $1700 with more items still up for purchase! Proceeds will continue the "growth" of our horticulture program at our school as well as benefit our Students Union which covers many events,
Everyone is Invited to Our One Day Sale! Just in time for Mother's Day, this is your chance to pick up something special for your Mother, Grandmother, Aunt or even for yourself! Our Greenhouse is FULL of various plants, but to get your best selection, come early!!!