Back to all posts
Posted on
Basketball Officiating Clinic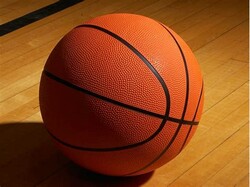 Basketball Officiating Clinic
Want to learn about how to officiate basketball or just starting out in your officiating journey?
Join us for an introduction to Basketball Officiating Clinic! 
Where: Glendon School
When: Sunday November 19th 9am – 2:30pm
Who: Adults and Grade 9-12 students
Cost: $20 to be paid in cash the day of the clinic
What you need to bring: paper and pencil, lunch, whistle, gym shoes, wear comfy clothes 
Schedule:
9am – 12:00 pm: Introductions and Classroom portion (going over rules/mechanics)
12:00pm – 12:30 pm: Lunch break (not provided)
12:30 pm – 2:30 pm: In gym session
Email Rachel Hunt (laboassigner@gmail.com) to RSVP for the clinic or if you have any questions.
Clinic will not run if there is not enough interest.