Back to all posts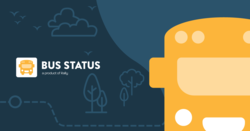 St. Paul Education is pleased to offer a new bus notification system commencing in the 2023-24 school year. 
The Bus Status 4 App will replace the Alertus App that was previously used by the division to communicate bus delays and cancellations. The new app will provide families with a faster and more reliable experience when receiving bus notifications. Bus Status 4 is free to download on Google Play and the App Store.
The status of bus routes will also be displayed on the division and school websites for those without access to a mobile device capable of receiving push notifications, such as a cell phone, or for those who prefer a browser-based experience.
Instructions for downloading the Bus Status 4 App are available here.