Back to all posts
Posted on
Registration for 2023-24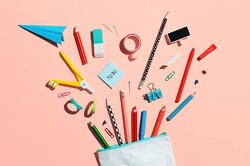 As the first day of school is rapidly approaching, please make sure that your kids' registrations are complete. The first day of school is on Tuesday, September 5th, 2023 and Kindergarten starts on Thursday, September 7th, 2023. We would appreciate if all forms were complete by the first day of school. Thank you.
School supply lists for K-9 can be found here.

Re-enrollment for Current Students
2023-24 re-enrollment forms are available through the PowerSchool Parent Portal. Printable forms can be picked up at each of the schools upon request.
How Do I Access the Re-enrollment Forms?
- Go to powerschool.sperd.ca/public and log in.
- Scroll down and on the left hand side you will see School Engage
- Once in School Engage you should see forms under incomplete forms, or under your students' name.
Note: The registration process is not available via Powerschool phone app. We recommend using a computer (desktop or laptop) to complete forms in School Engage. Forms can also be completed on a tablet, and we do not recommend using a smartphone to complete forms.
If you have forgotten your login information please contact the school. 780-366-3801
Fill in only 1 registration per child.
Note: This year the registration package has been separated into two sections. Parents will first complete the "2023/24 Re-enrollment Form" that has been assigned to their student. Upon submission of this form, the "2023/24 School Forms" will be assigned to the student. Please ensure both forms are submitted.
New Student Registration
If you would like to register a Kindergarten or new student for the 2023-24 school year, please fill out the Parent & Student Enrollment Information Form (attached below) and email it to nms@sperd.ca. After we receive your form we will get you set up with your Powerschool Parent Portal account to complete our online registration form.